QUENSH Management System
IWS has made a significant investment in the development and implementation of a QUENSH Management System over the last 18 months. This system, which helps IWS Water Hygiene manage its Quality, Environmental and Health & Safety activities and obligations forms an integral part of our business and the delivery of our Water Treatment and Legionella Control services to our customers.
Health and Safety is the most important thing to IWS Water Hygiene and we strive to ensure the safety of our employees, customers and members of the public by having robust safe working procedures in place, which are regularly reviewed by our Health & Safety team. We aim for continuous improvement in this area by consistently making sure our employees are provided with up to date equipment and PPE, we also continuously develop our methods of working to ensure high levels of quality and safety are always delivered.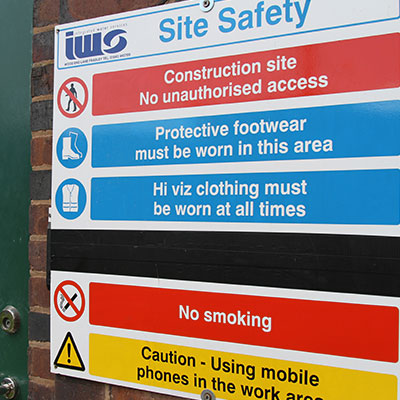 At IWS Water Hygiene we actively promote a Health & Safety culture, both within our own offices and at our clients' premises, this ensures that:
Staff always have clear instruction for the work they are carrying out
DBS identification is clearly on show at all times
Safe driving is promoted and we operate a reward scheme for the best performers
Equipment and PPE is reviewed and replaced on a regular basis
A culture of sharing and promoting ideas between management and staff is employed using internal I.T. communication systems
Hazard identification and reporting is actively promoted and rewarded
We listen to feedback from our customers and proactively act to develop our delivery
Training and development of our staff is constantly reviewed and carried out