Do I need a legionella risk assessment?
Is a risk assessment mandatory?
Yes! You need a Legionella Risk Assessment as it provides you with the actions you need to undertake to control harmful bacteria in your hot and cold water systems.
is it a legal requirement to have a legionella risk assessment?
Yes! Under the Health and Safety at Work Act 1974 and COSHH regulations.
Are you getting conflicting information about how to protect people in your property?
Yes! If you are getting conflicting information, an IWS Water Hygiene legionella risk assessment, carried out at your property, will provide you with all of the information you require to protect yourself and others.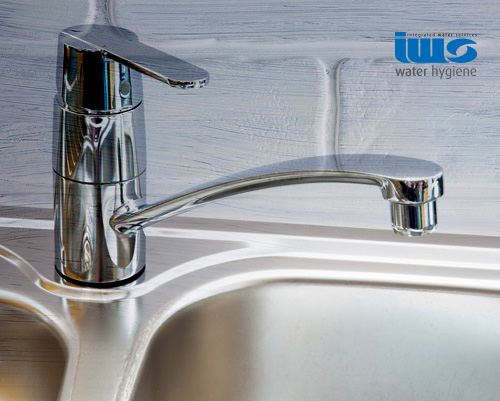 Are all legionella risk assessments the same?
No!  Not all Legionella Risk assessments are the same. There are areas of the Legionella risk assessment process that are generic across many reports, however, a Risk Assessment Report should be site specific as buildings and water systems always differ in design and usage. Being site specific allows you to manage this process efficiently with the ability to have an overall view of the risks within your portfolio, whilst focusing specifically on an individual building or system.
But don't worry, IWS Water Hygiene can help you!
We have over 30 years' experience providing water hygiene and Legionella Control services to businesses across the United Kingdom. We work with a variety of customers from a single property to complex multi-site facilities. All of our services are compliant with the Health and Safety Executive's ACOP L8, HSG 274 and British Standard BS 8580. This makes sure that your building and water system is fully compliant, and the risk of legionnaires disease is reduced.
We can:
Assess and identify the risk of exposure to legionella
Review existing processes and control measures to assess effectiveness
Assist and generate plans to manage and/or mitigate the risk
Produce accurate and easy to follow reports that are also available online through our FREE portal
Provide consistent legionella risk assessments to properties across the United Kingdom
Always provide employees that are fully trained and experienced, making sure that our customers get the best possible experience prioritising the safety of their water systems
Legionella Risk Assessments In United Kingdom
We undertake consistent legionella risk assessments to properties across the United Kingdom, operating from regional offices and branches in
Lichfield
Heywood
Bristol
Aldershot
Crayford
Sunderland
Coatbridge
Walsall
You can refer to our coverage page for a more detailed list of all our branches. Please call our office on 03456006028, email us at WHSales@integtrated-water.co.uk  or fill in the contact form above to get more information and book your legionella risk assessment today. You can also get more help and support from HSE Website or legionella risk assessment to get more information on this service. As a leading nationwide supplier, we offer a wide range of provisions such as water treatment, legionella control and water hygiene.