Where can you get expert help on legionella control and general water hygiene issues?
What is water hygiene?
Water Hygiene is as a process or system of controls put in place to ensure that the water present in water systems is safe. The water needs to be safe for people likely to be in contact with it such as residents, staff and end-users. Water Hygiene is an important step in making sure that systems are not at risk from harmful bacteria such as E-Coli, Coliforms and Legionella bacteria. A practical example of water hygiene can be the control of water temperatures (hot and cold), removal of dead legs (redundant pipework), water treatment systems and microbiological analysis.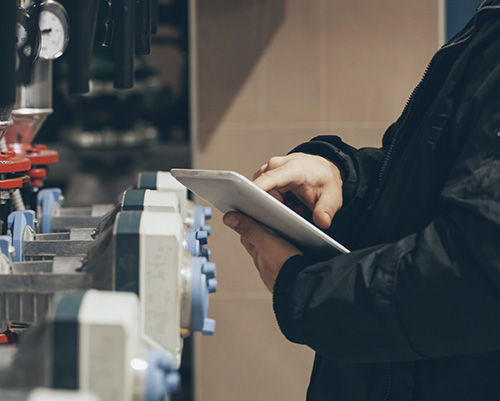 The Health and Safety Executive (HSE) is the government department that looks after health and safety in the workplace. They also oversee other related issues such as welfare and occupational hazards.
As Legionella is one of the risks that affect buildings and water systems; the HSE provides information for owners and facilities managers to help them control the level of risk from exposure to Legionella. This ranges from
Identifying common legionella risks at the workplace
What duties and responsibility the employer has?
Symptoms of legionnaires disease
Resources such as the code of practice (Legionnaires' disease. The control of legionella bacteria in water systems)
Legionella Control Association (LCA)
The Legionella Control Association (LCA) is a voluntary organisation whose membership comprises providers of services and products concerned with the control of legionella bacteria in water systems. The primary aim is to keep water systems safe and minimise the risk of cases of Legionnaires' disease caused by poorly maintained systems.
The LCA was founded in 1999 by the British Association for Chemical Specialities (BACS) and the Water Management Society (WMSoc). A Recommended Code of Conduct for Service Providers concerned with controlling the risk of legionella was formulated and launched. Companies and individuals were invited to pledge to a number of commitments making up the Code of Conduct with the specific objective of raising standards in the control of legionella bacteria in water systems.
Why you should consider the Legionella Control Association –
The LCA has a code of conduct document which is referred to in the HSE "Legionnaires' Disease: The control of Legionella bacteria in Water Systems (ACOP L8). The Code is for service providers to adhere to and is a good guide for potential consumers and clients. It outlines some quality factors that consumers can look out for. Service Provider Commitments and conditions of compliance are some of the indicators. This is essential when measuring Water Hygiene Service Providers service levels if they keep to the conduct.
It should be noted that the document should be used in its correct form as a guidance tool. This along with other factors should help you when it's time to choose or evaluate a service provider.
Integrated Water Services (IWS Water Hygiene) are a member of the Legionella Control Association (LCA) and have been a continuous member since 2004. The LCA also has a standards page providing more information and guidance on the water hygiene subject.
Public Health England
Public Health England is a UK Government Agency that are responsible for the safeguarding and improvement of the nation's Health and Wellbeing. As part of the national surveillance scheme, Public Health England undertakes analysis on reported cases of Legionnaires Diseases in England and Wales. This information is useful to detect patterns of outbreaks and the main sources. Having access to this data will help you highlight the most common sources of infection and what you can do to improve existing controls in your water system. They also have a wealth of guidance on risks of water system features such as spas, preheated birthing pools and condenser towers.
Frequently Asked Questions about water hygiene
You can also browse our Knowledge Center, which has a number of documents that detail frequently asked questions about Water Hygiene and Legionella Control.
If you need more information on this subject or any other related topics, please contact us on 0345 600 6028, email us at WHSales@integrated-water.co.uk or visit our web site at www.intgrated-water.co.uk