"IWS M&E have started the implementation of digital delivery (BIM)"
The business has started its Digital delivery program which aims to improve our service delivery, encourage knowledge-sharing, increase agility and better collaboration. This will revolutionise the way we communicate with our clients as we can now collaborate more effectively through modelling, scans and other digital multimedia solutions.
BIM
What is BIM, you might ask? BIM is an abbreviation for Building Information Modelling and the short explanation is that BIM is a set of International and British standards set in place to make sure that there is only ever one version of the truth regarding any project documentation no matter if you are looking at the documents as a client or as a supplier.
Why BIM
So, why are we implementing BIM? BIM was a government driven initiative that is required when delivering projects for the government. Even though BIM is not a requirement for the Water Industry, it is increasingly being demanded by both clients and other stakeholders.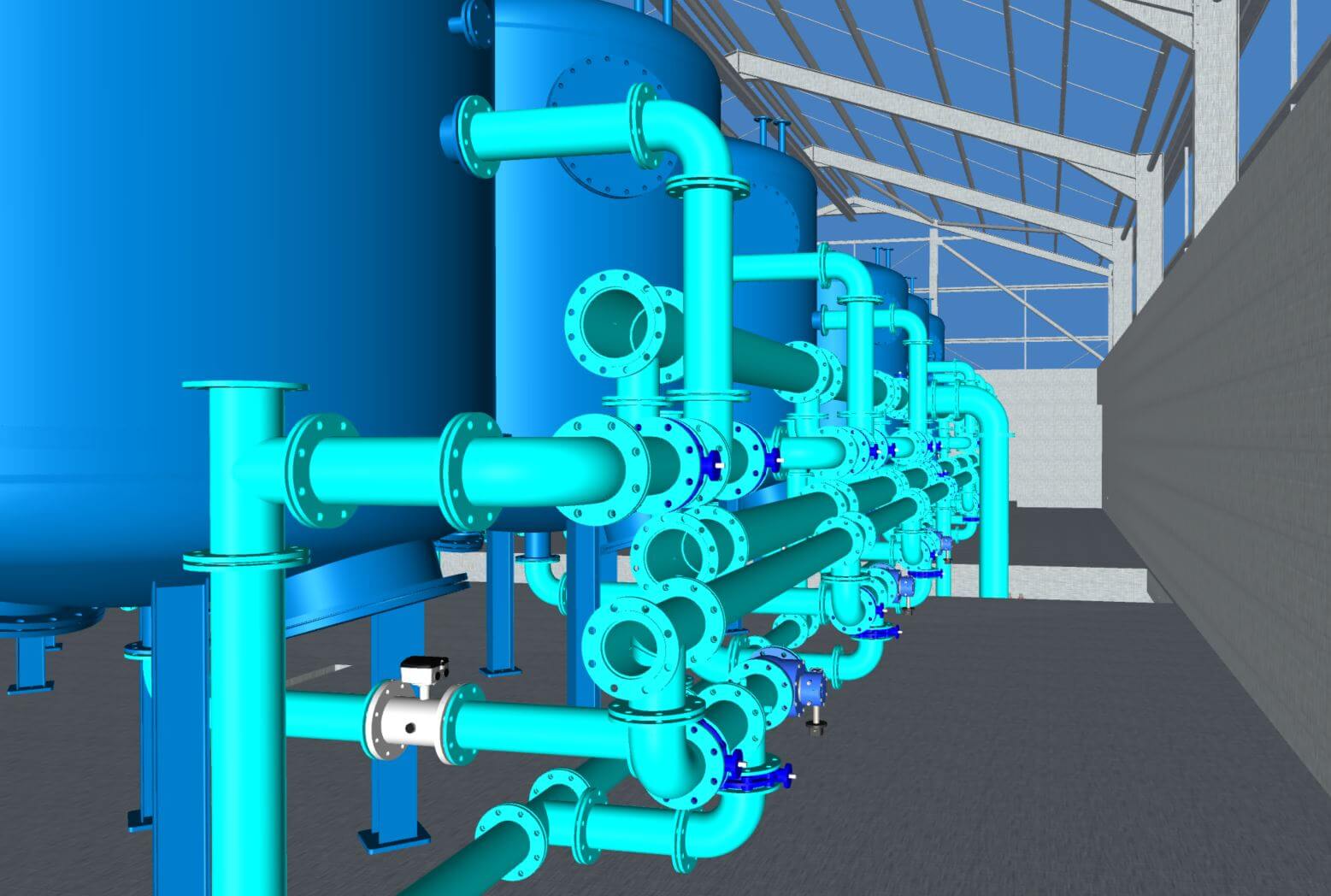 BIM Benefits
There are many advantages to using BIM. We are able to make full use of BIM in our process and service delivery, allowing us to experience benefits such as
Better communication, collaboration & integration between our teams
Organisation of files
More environmentally friendly than traditional methods through material usage reduction
Health & safety risks can be detected earlier
One of the first steps in complying with BIM is having a Common Data Environment from which client and supplier can collaborate, ensuring that the files being discussed is always the same revision and always for the same purpose. IWS has initiated the implementation programme of a bespoke CDE and will continue implementing digital delivery systems into the business. "