Legionella Risk Assessments
Legionella Risk Assessments – A Complete Solution
Our water hygiene experts have been helping customers across the United Kingdom assess the risks from legionella bacteria to their workforce, customers and buildings for more than 25 years.
What the Health & Safety Executive (HSE) says about legionella risk assessments:
"A suitable and sufficient assessment is required to identify and assess the risk of exposure to legionella from work activities and water systems on the premises." "In conducting the risk assessment, the person on whom the statutory duty falls is required to have access to competent help regarding the risks of exposure of legionella in the water systems present in the premises and the necessary control measures."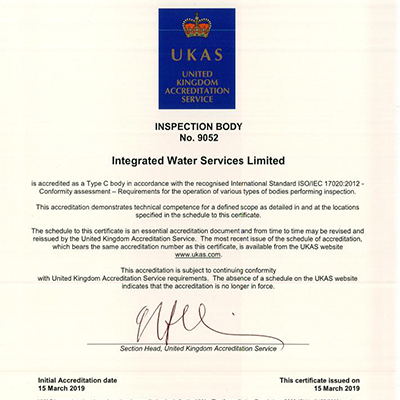 In order to comply with the Health and Safety Commission Approved Code of Practice L8 ACOP HSG 274 (Legionnaires' Disease, The control of Legionella bacteria in water systems), companies are under a legal obligation to minimise and control the risk of legionellosis by:
Identifying and assessing the sources of risk of exposure – in plain speak, have a trained and competent person carry out a Legionella risk assessment at your property
Implementing and managing precautions – fix the problems identified and control your water systems as recommended in the risk assessment
Recording all related actions – keep a record of any works carried out on your water system by you or an appointed contractor, also keep records of the periodic controls measures in a site log book
Appointing a person to be managerially responsible
We can help you to assess and manage these risks and ensure that you comply with your legal requirements.  With local coverage from regionally based service centres across the country, IWS Water hygiene is a full membership Legionella Control Association registered Company.
All of our Legionella risk assessments are completed by City and Guilds qualified, competent and experienced professionals, in accordance with L8 HSG 274 and British Standard BS 8580.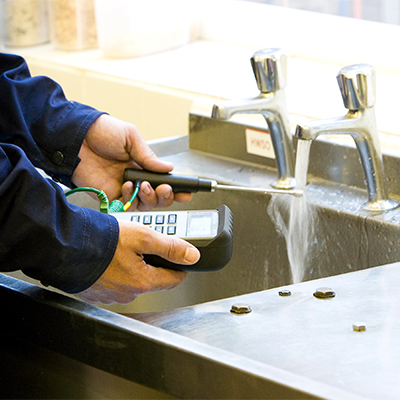 What should you expect from the Legionella risk assessment process
Our legionella risk assessors will undertake a detailed site survey, and provide you with a comprehensive document including:
Site survey data and asset register specific to each site
Observations made to your assets (including photographs)
Easy to understand risk rating – Green, Amber and Red
Recommendations to reduce the risk
Schematic drawings – AutoCAD™ style schematic drawings
Site specific asset driven periodic monitoring regime
Options include the legionella and microbiological analysis
As part of your legionella risk assessment, our experts will recommend precautionary measures to reduce the overall risk. These may include management responsibility and training; as well as system maintenance, refurbishment, routine monitoring and inspection.
IWS Risk Assessments
We understand the increasing pressure on budgets, therefore, all our recommendations are prioritised, which means that money spent on high priority actions will produce the maximum benefit in terms of risk reduction.
IWS Risk Assessments are provided in hard copy and electronically via the IWS Online Report Tracker system (ORT).
ORT is accessed via the IWS website by a secure password
Reports can be shared across your organisation
Reports including photographs and schematic drawings are downloadable for archiving or printing
The option to report by exception allows only the out of specification results and recommendations to be viewed
Monthly Public Health England Report
Public Health England provides a monthly report detailing the number of cases of confirmed Legionnaires disease. This helps to identify sources of infection so that control measures can be kept up to standard and improved on. Please contact the Integrated Water Services team to arrange a risk assessment or receive any more information by using the contact form above!
Sectors
We provide this service for a variety of clients and markets across the United Kingdom.